I've always found there's a process getting to know a new camera. You have to take your time to get to know each other and learn how it responds to new situations. It's a process I go through whenever a new piece of equipment arrives.
This process is very much about getting to know the nuances of the camera and how it will respond. We never throw a camera straight into a client production until it's spent sufficient time in hand and a feeling of comfort and familiarity are there when you pick it up. Much the same as an old friendship, you can always pick up where you left off and it's just easy!
The process of making friends with the new RED Epic-W Helium 8K has been a longer process than most. As part of the new DSMC2 ecosystem, the Helium sensor represents the finest achievement in digital imaging technology by RED Digital Cinema. Don't just take my word for it, DxO Mark have tested the Helium sensor and it has topped their leaderboard with an all-time high score of 108.
Ref: https://www.dxomark.com/Reviews/RED-Helium-8K-DxOMark-Sensor-Score-108-A-new-all-time-high-score2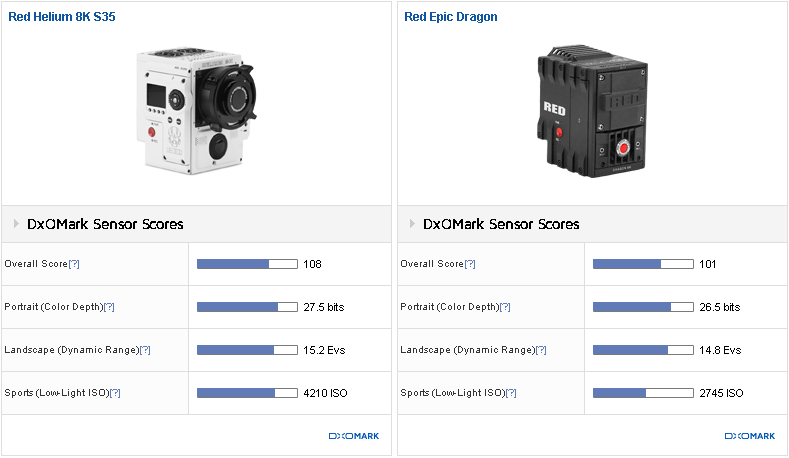 Working with 8K RAW files has required a steep learning curve. And by steep, I mean immense.
Spending three days with John Marchant and Steve Johnson at REDucation thanks to Dragon Image, we got to see how the pro's work with their RED cameras. Learning the setup, management of firmware, blackshading and the science behind how the images are captured was an eye-opening experience and one that I would highly recommend. Having previously worked with the Epic and Weapon with the Dragon sensor we knew our way around the camera, but the further you go the more you realise you don't know.
As part of the getting to know you, we wanted to see how far we could push the R3D files, so we decided to set up a test where we would film a match being lit, that would give you an explosive highlight and roll off.
Here is the beta of that test.
Take 1: 2K at 300FPS w Canon 70-200 2.8. 
What we learnt from this initial round of testing was that we needed a smoother, more repeatable format for testing and that a 70-200mm lens wasn't the right choice. However, it gave us a chance to run the FPS all the way to the limit and see what type of slow motion was possible at 2K. With this level of crop on the sensor, we expected additional noise but it still performed very well.
This test also used Dragon Colour 2 / Red Gamma 4.
Take 2: 2K at 240FPS w Canon 100mm Macro
What we got here was a new base with a 100mm Macro lens and again using the Dragon Colour 2 / Red Gamma 4. Super cool, but it's a massive crop in on the sensor, which is the trade off for the high FPS.
Take 3: 4K at 120FPS
This is where it really started to get exciting. You can see the detail in the image and the data retention across the highlights. This was again exported using Dragon Colour 2 / Red Gamma 4. The detail in this is where you can really see the impressive imaging technology in the Helium sensor. The fact that it can retain such precise detail is impressive.
Take 4: 8K at 38FPS
So we'd taken our baby steps and it was time to dial it up to 11. Shooting 8K widescreen we were able to bump the FPS to 38. The next piece of this puzzle was to apply the new RED IPP2 post processing workflow.
Here we are shooting with the 100mm Canon Macro and have applied the new post workflow utilising RED Wide Gamut RGB / Log3G10 which has been developed specifically for the Helium sensor. Certainly, we were very impressed with the direction of the colour science and to look at the early tests up to this most recent example we can see the benefit of the 8K pixel density.
The quality of the image is simply unlike anything we've ever seen before. Keep and eye out as there is plenty more testing to go as we continue to introduce the Epic-W to our production process.